Hypnosis, Hypnotherapy, Self Help and Training
Here we would like to recommend the products and courses of some of our business affiliates that we do not sell directly on our site.

Hypnosis & NLP Certification Courses!
How would you like to become a fully certified Neuro Linguistic Programming (NLP) Practitioner? Traditional courses like this one usually cost thousands of dollars and requires attending live seminars and staying in hotels for weeks at a time… All that is behind us now because Steve G. Jones, founder of the American University of NLP is extending his enrolment for his NLP Practitioner Certification Course – the course is a powerhouse of information and techniques that you will not find anywhere else. Includes videos and a full-length textbook. <<< Click Here >>>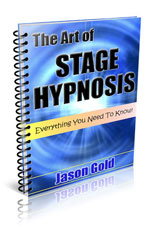 The Art Of Stage Hypnosis™
By  Jason Gold, Master Stage Hypnotist is a digital program (Including an Audio Version in MP3 format) that shows you how to learn the art of stage hypnosis – ie: hypnotising people while on stage.
Stage hypnosis is actually very simple. I couldn't believe quite how simple it was when I finally got started. Basically, it can be broken down into very straightforward steps… As long as you know what to say, how to say it, what to do, and how to do it, with the knowledge of why and how it works, then you can make it happen. Like driving a car, Stage Hypnosis is VERY learnable. Anyone can do it. It just takes the right knowledge followed by the right actions.
You can even download the first part FREE!  <<< CLICK HERE>>>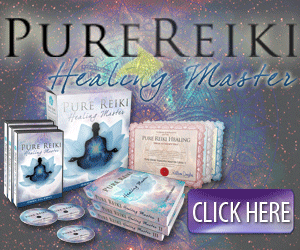 DO you want to learn Reiki?
Owen Coleman's Pure Reiki Healing is the digital reincarnation of the Reiki healing process, but it is by no means less effective than the original teachings.
Pure Reiki Healing is made up of 3 training manuals – which correspond to the 3 Levels of Reiki – and the supplementary 3 training videos.
The package is complemented further by an expansive collection of meditation and Reiki music that will speed up your mastery of Reiki.  <<<CLICK HERE>>>

Do you want to learn Hypnosis?
If you've been interested in Hypnosis for any time, you'll no doubt have heard of Gil Boyne, who is one of the most famous Hypnotherapists of this century.
His understanding of suggestion was perfect, his delivery was spot-on, and his "Transforming Therapy" shows an unrivalled 55 years of experience. Gil trained more than 12,000 hypnotists worldwide, and many more benefit from his work without knowing where it came from.
Although Gil passed away in May 2010 – and he will be sorely missed – I've just found out that his work is available online, Whether you are looking to be the best hypnotherapist you can be, or just someone with an interest in hypnosis, there is no better person to learn from than one of the pioneers of modern hypnotherapy, so I recommend you check it out while it's on special offer right now.  <<<CLICL HERE>>>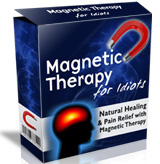 "Magnetic Therapy For Idiots™"
is a digital book that shows you how to use magnetic therapy for immediate relief from pain.
Written by medical professionals, this is the the natural, permanent and complete solution that you can provide to the increasing number of people looking to learn more on magnetic therapy and it's various uses.
Magnetic Therapy For Idiots™ will show you how to:
 

Absence of Pain – By far, the most important motive for the use of magnetic therapy is the presence of pain. The impact of clinical studies along with anecdotal evidence has resulted in the acceptance of magnetic therapy as a natural pain relief alternative to allopathic drug treatments.
Correction of Improper Circulation – Using Plethysmography, a method for measuring blood flow in the fingers, experts have shown increased blood flow by as much as 300% when the finger is subjected to a magnetic field for five minutes or more. This increased capillary circulation speeds up the fluid exchange: bringing fresher, oxygenated blood to the area, flushing away lactic acid and other pain causing chemistry at a faster rate.
Optimum Energy & Stamina – With the correlation between magnetic deficiency and many so called modern diseases, such as fatigue and general lethargy. As cells perform their daily function, they become de-polarized. If sufficient magnetic energy is unavailable to re-energize the cells, the body becomes tired and run down. The application of a supplementary magnetic field ensures that vital magnetic energy is available to polarize the cells – resulting in increased energy and a sense of well-being. For decades, magnets have been used on racehorses to improve performance and accelerate recovery from injury. Athletes in Russia and many countries around the world are using magnets to increase body strength and improve performance.
Balance & Harmony -"Magnet Therapy assists the body to re-gain its self-healing electromagnetic balance naturally" Ken Wianco MD. FRCS(C), FACS. A continual, adequate supply of natural magnetic energy can assist your body in achieving the balance it is striving for. Science indicates that humans may be able to support their bio-magnetic balancing act with the help of magnets as magnetic compasses that balance our central nervous system and support the healing process.
…And More     

<<<CLICK HERE>>>

Learn Hypnotherapy
This is your chance to learn hypnotherapy at an affordable price. (Trial first lesson $4.95!)
"Discover Your Strengths and Unleash Your Full Potential by Learning the Secrets of  Clinical Hypnotherapy
From the Best Clinical Hypnotherapy Training College on the Internet!"  <<<CLICK HERE>>>

Become a Reiki Master
  Learn Reiki With This Powerful Course. Step-By-Step.100% Guaranteed.  <<<CLICK HERE>>>